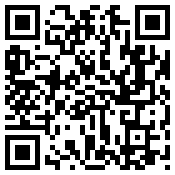 A QR Code is basically a barcode that holds a small amount of data. This information could be a website URL, contact information, a map and directions to an event, or a coupon for your favorite store .QR codes are universal barcodes that can be read on any smart phone as long as you have a QR Code scanner app. You have probably noticed them around, and you should expect to see them more and more as their popularity grows here in the United Sates. They are the latest craze in Japan, and making there way to the US. The QR codes are great because they are free to generate and free to scan.
One creative way people are using QR codes is placing it on the back of their business card allowing people to scan and automtically put the information into their phones. QR codes can also be used in advertisements and offer a special discount if the scan it. As you can see there are countless ways to use a QR code, below are just a few fun ones I found online.
Want to Get Started?
Create your own free QR code
Download an application onto your phone  to scan the QR codes. Browse for "QR Code scanners" in your app directory on your phone and download one. Then try it out by scanning the QR code above to see if it works.
Lastly, post comments below about cool ways to use a QR code for your business
.