---
Register for our Marketing Workshop Wednesday, Dec 7th
Date: December 7, 2011
Time Options: 9:30am-10:30am or 1:00pm – 2:00pm
Available Spaces: 10
This is your last chance to register for our first marketing workshop: Establish Your Online Marketing Strategies. This is the first of a two-part workshop series dealing with business marketing plans. These workshops are an investment in your company's future. Not only will we explain different marketing options in the business world today, we will also give you pricing and help provide you with the necessary information to put into your marketing plan to use through the year. We keep the workshop spaces limited to allow for casual questions and conversation.
The first workshop goes into great detail about different types of traditional and online marketing. By the end of this workshop you will know what marketing strategies best fit your business and have the knowledge to get started.
Our second workshop focuses on the budget side of a marketing plan. We will provide industry pricing for the different marketing options allowing you to put together a concrete plan that fits your budget. This workshop will set you up with a plan that you can follow for an entire year, with the know-how from a marketing expert.
Please register today, to get on your path to success. If you sign up for both workshops you will save $15! Make sure to take advantage of this great offer!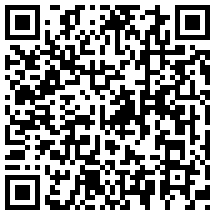 scan to register for Workshops (if this code doesn't work with your phone, please use the "Register Today" link above).